Kru Laura Vuculescu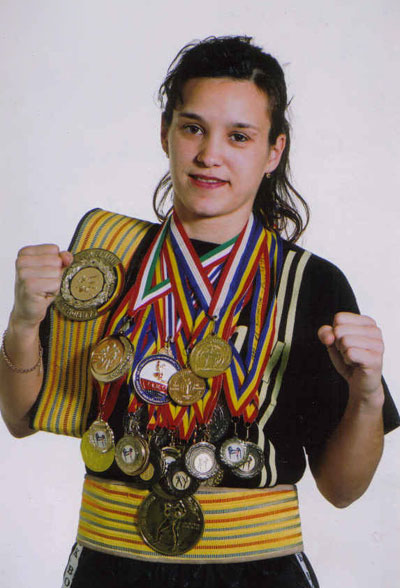 President – Head Instructor
I have over 29 years of experience in sports, 21 of which have been in Martial Arts. I have been an International Judge and Referee in both Muay Thai and Kickboxing. In addition, I am a Kru in Muay Thai, a Sensei in Martial Arts, and a 2nd Dan Black Belt in Kickboxing. I am also a Certified Boxing Coach and last, but not least, I am a Certified Fitness Personal Trainer.
I first began my career in sports at the age of 6 with Gymnastics at the "Cetate Deva Romania" after which I moved on to Basketball. By the time I was 14 I had begun training in Martial Arts and Self Defense with the Romanian Police. From there, I moved on to Kickboxing, Muay Thai, Boxing and Fitness.
Attachments:

Master of Sport – Awarded by Ministry of Sport in Romania
Gold Medalist – Full-contact Kickboxing World Championships, Kunsan, South Korea 1996
Gold Medalist – Full-contact Kickboxing World Cup, Bucharest, Romania 1997
Gold Medalist – European Muay Thai Championships, Paphos, Cyprus 2000
Bronze Medalist – World Muay Thai Championships, Bangkok 2003
Silver Medalist – World Muay Thai Championships, Bangkok 2005
Multiple National Champion in Kickboxing Full Contact (1993-2003)
2-time Romanian National Boxing Champion 2001, 2002
Gold Medalist – International of Italy Boxing Championships 2002
NCCP Level 1
Certified Fitness Personal Trainer I.S.S.A
Certified Instructor Kick-Thaiboxing F.R.A.M.C. – Romania
CAMTAO Head Official
CAMTAO Certified Kru (Instructor)
WAMTAC Certified Kru (Instructor)
WAMTAC Chief Official
W.M.F. Certified Judge and Referee – Thailand
Certified Boxing Instructor
Certified for Sport First Aid & CPR
K1 Referee
Nick Mavrak | Kru Assistant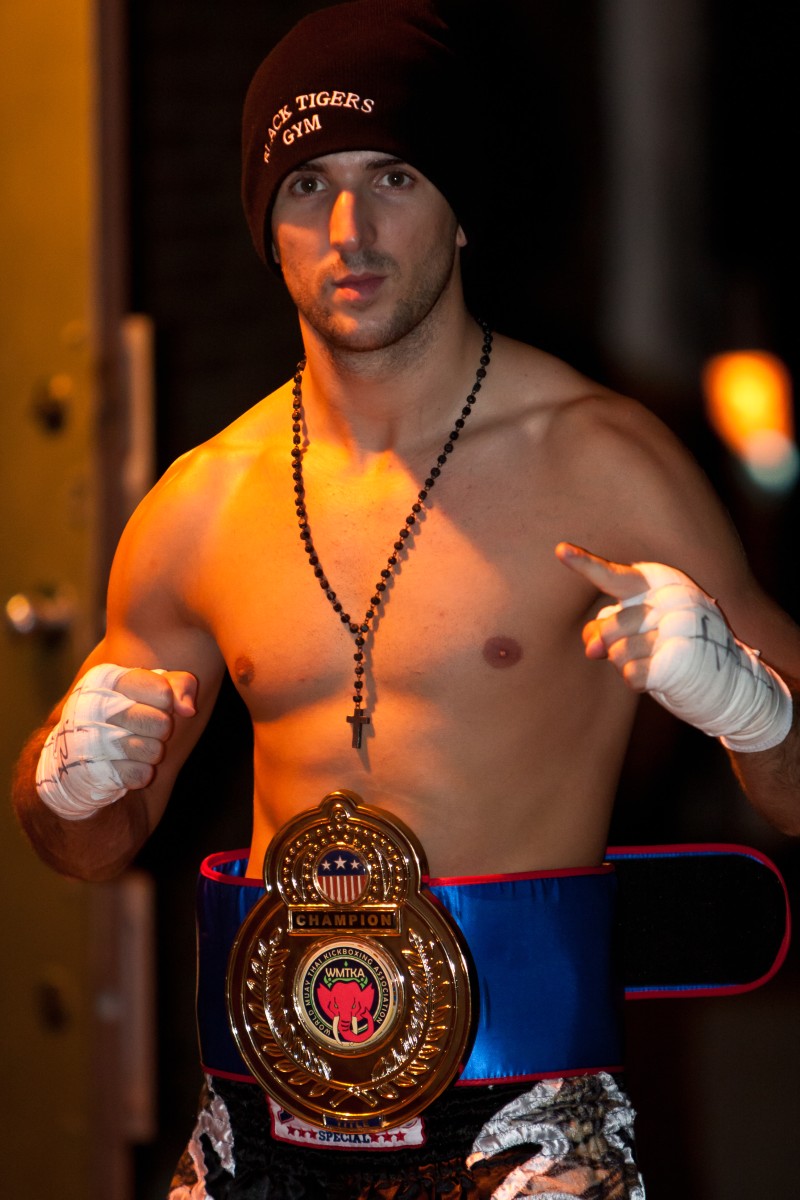 Nick has a great deal of experience learning Muay Thai under Kru Laura Vuculescu. Nick showed over his 4 years of dedicated training many qualities, like dedication to his KRU, support to his teammates and attentiveness towards new students. Nick has been integral in training intermediate classes and providing our clients; with high level of one on one personal and courteous service. Nick is a very wise and able young man with great ambitions of Muay Thai. It comes easily to our team and myself to call Nick an important member of our team.
Muhammad Ali | Kru Assistant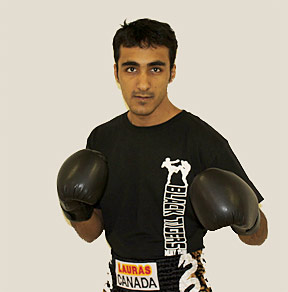 Boxing flows through Muhammad Ali's veins. Ali picked up his first boxing gloves at age 15, where he followed his father's footsteps. Through the years of training with Kru Laura Vuculescu Ali developed into a powerful, fast and talented fighter. Ali is respected by his peers. No task is ever too overwhelming for him to successfully complete. He is not afraid of hard work, and thrives when challenged. Ali's deduction and heart separates him apart from the rest. He enjoys teaching new students the fundamentals as well as sparing with his teammates for upcoming events. The great one will tell you himself Muay Thai/Kickboxing has become a very big part of his life.
Beginner classes taught by Muhammad Ali.
Andrei Cremanaru | Advanced Student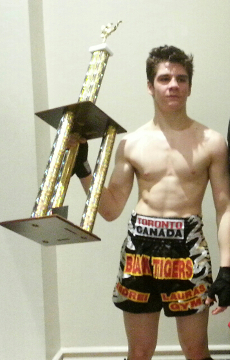 Andrei is a very talented fighter who is dedicated to rigorous training. He is Junior WKF Provincial and National Muay Thai Champion. Under the guidance of Kru Laura Vuculescu he is learning both Muay Thai and Kickboxing. Currently, he is winning fight after fight and we anticipate that he will continue to do so as he applies himself: the harder his training the more he loves it. Andrei enjoys teaching new students the basics and he is personable so new students will enjoy learning from him. His great ambition is to follow in the footsteps of Kru Laura by becoming a World Champion several times.
Vlad G | Advanced Student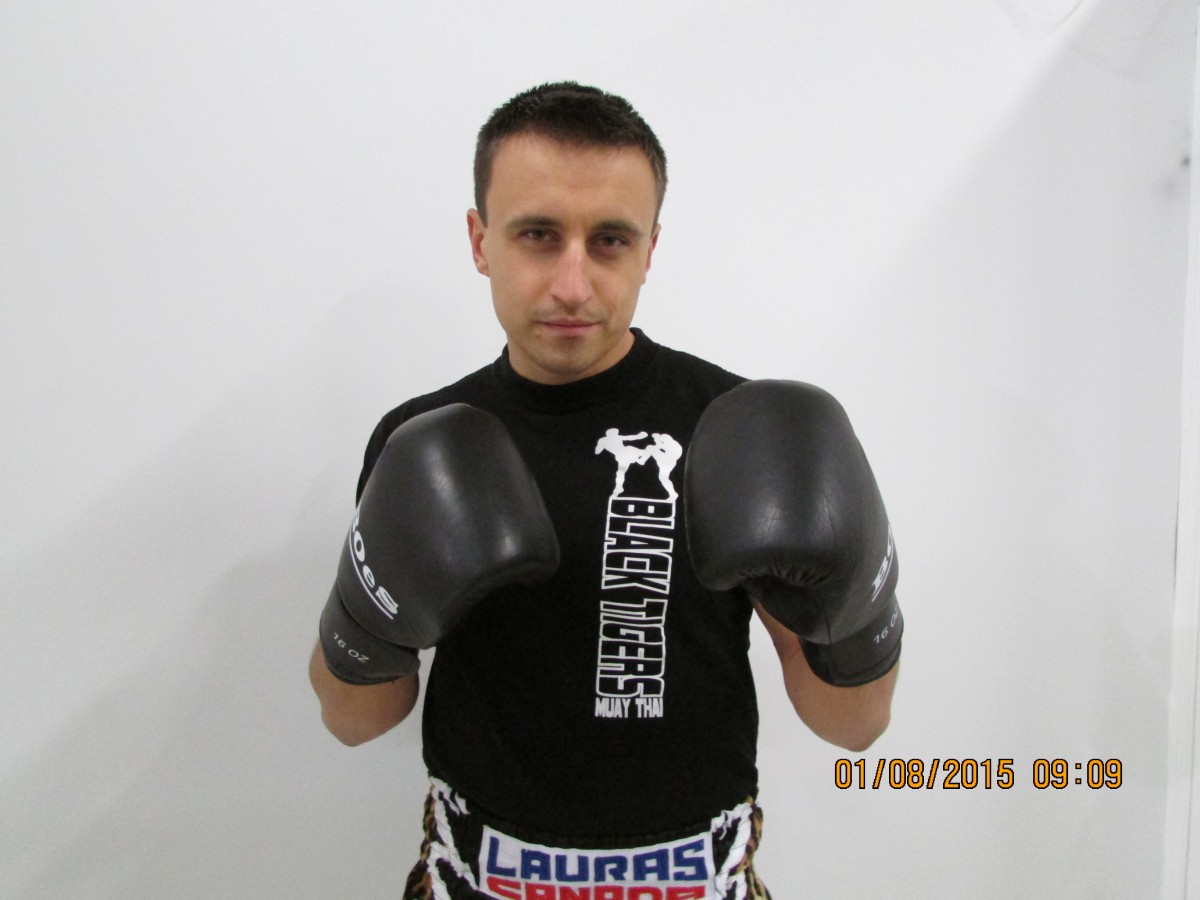 Vlad is an advanced student who teaches beginners classes.